Iedereen kan een winner slaan op een 4-1 40-0 voorsprong. Maar de echte crack excelleert op 30-40, tweede service, 5-5 in de derde set.  
Eigenlijk had dit platform 30-40, 5-5 3e set, 2e service, moeten heten. Dat is te lang en te onpraktisch. Maar puur het het uitspreken van deze stand, geeft sommige mensen al een tinteling in de maag. Dat tennisgevoel, van opwinding en gezonde zenuwen, dat moet dit platform uitstralen.
Dit is de stand waar wedstrijdspelers opstaan, waar carrières worden gemaakt, reputaties worden opgebouwd, nachtmerries ontstaan en chokers worden ontmaskerd. De ware tennisser weet juist wel raad met deze stand.
Het staat 5-5 in de derde set. Je wilt deze single zó graag winnen. Voor jezelf, voor je competitieteam, je supporters, je rating. Het maakt niet uit. Je serveert, maar komt na wat mindere punten op 30-40. Breekpunt. Een half matchpoint voor je tegenstander, die een prima service heeft. De eerste service probeer je hard naar buiten te slaan, maar belandt twintig centimeter onder de netrand.
Tweede service.
Nu beginnen de hersenen te werken. Neem je risico of probeer je de bal gewoon in te slaan? Ga je variëren, sla je in plaats van een kickservice op de backhand een bal op de forehand van je tegenstander? Ga je op z'n Kyrgios voor de veel te harde tweede service, zodat je daarna altijd kunt zeggen dat je ervoor ging, maar diep van binnen weet dat je het punt wegchoket?
Of vertrouw je op de rally?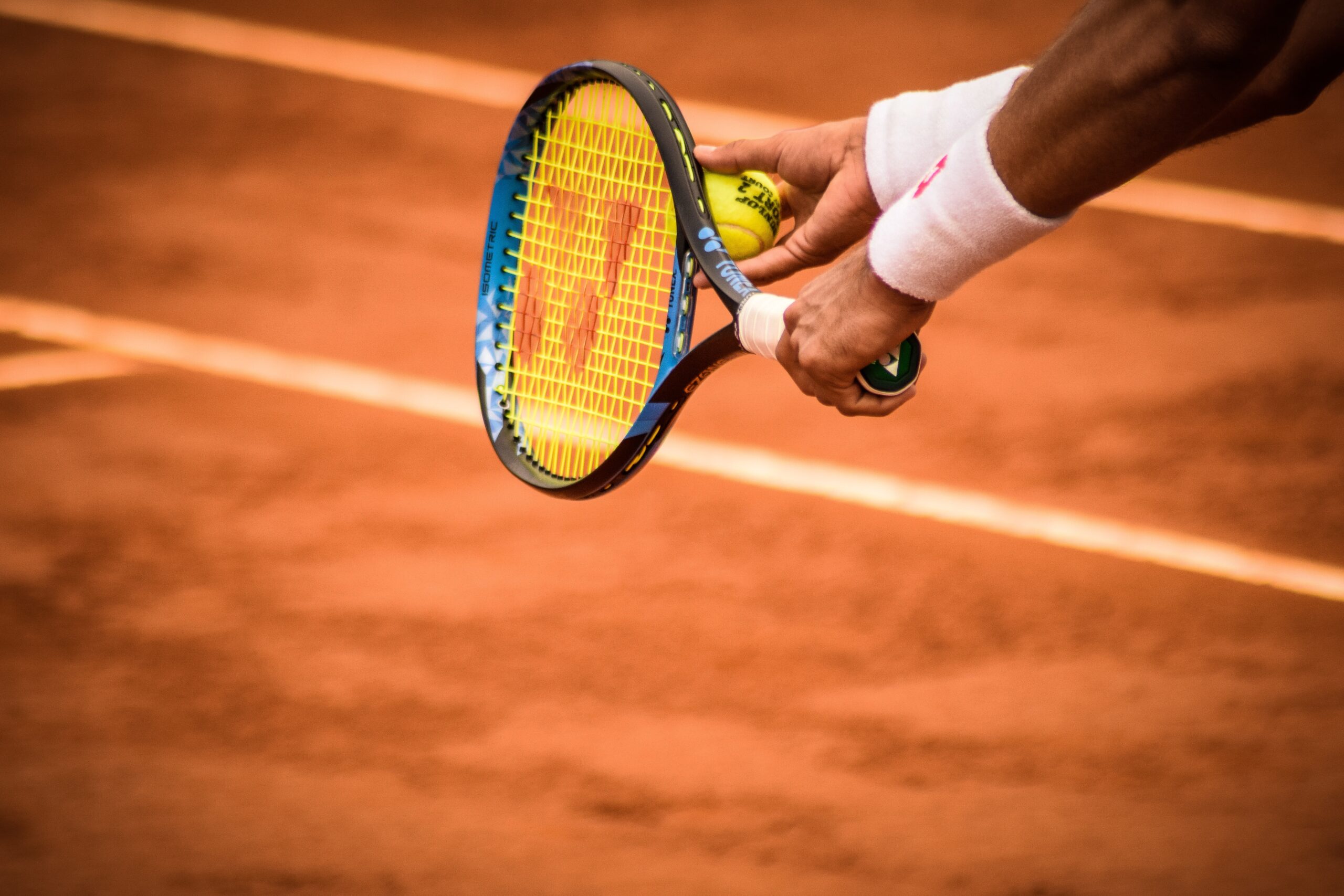 Je stuitert de bal. Iets vaker dan normaal. Vier, vijf keer. Acht, negen, tien. Dertien keer.
Kom op.
Op die backhand serveren en daarna rustig druk zetten. Vertrouw op jezelf. Alles op die backhand, totdat de bal korter komt en dan afmaken.
30-40, tweede service op 5-5 in de derde set is een fantastisch scenario. Daarna winnen is nog lekkerder. Na die 30-40 wordt het misschien deuce, 40-40. En wordt het eeuwig deuce, met eindeloos voor- en nadeel.
Dan is er eigenlijk maar één universele wet, die altijd werkt, die je er doorheen sleept.
'Punt voor punt'. Punt voor punt spelen is het kloppende hart van de wedstrijdspeler, een anker om op terug te vallen. De basis voor lekker spelen. In het 'punt voor punt' spelen heeft elk punt ogenschijnlijk dezelfde waarde, hoewel dat natuurlijk niet zo is. Maar het is de juiste manier van succesvol tennissen, zoals ook goed uitgelegd in het boek 'Mindset' van Jackie Reardon.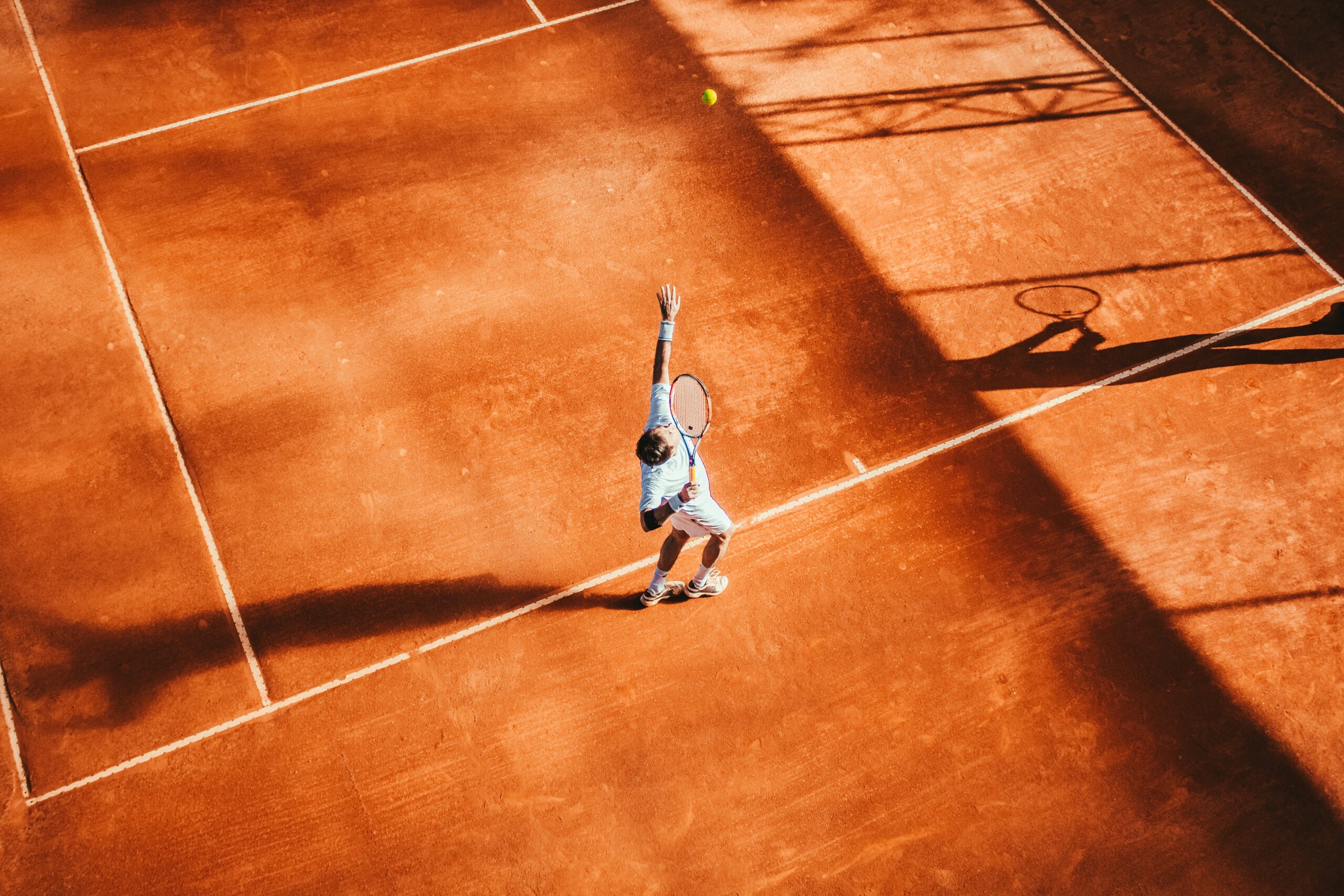 Je kunt tennissen terwijl je in de modus 'verhaaldenken' zit, of in de modus 'actiedenken'. In de verhaalmodus vergeet je vaak te focussen op waar het om gaat. Met actiedenken – een ander keer een artikel daarover, maar dan ben je bijvoorbeeld alleen maar bezig met winnen, zonder het proces te accepteren – focus je je op de zaken die je kunt controleren. Je ademhaling, het stuiteren van de bal, het visualiseren van een succesvolle tweede service, de handeling van het racket naar achteren brengen en de bal naar boven. Punt voor punt spelen. Of nog beter gezegd: bal voor bal.
Dit is in theorie allemaal waar natuurlijk. Maar als je de bal stuitert voor die tweede service, op 30-40, gaat je hart sneller kloppen en doe je een gebedje naar de tennisgoden. Tenzij je Björn Borg heet natuurlijk.