In het tennis heb je geen naam, maar ben je je speelsterkte. Een nummertje. En dat vindt iedereen prima.
'Op mijn pasje ben ik een zeventje, maar als ik deze zomer iets meer ga spelen, ben ik zeker wel een zesje.'
Let vooral op het verkleinen van het nummer. Zelfbedrog en een verkeerd zelfbeeld gaan hand in hand met de speelsterkte van de tennisser. In het tennis is je naam niet belangrijk. Het enige dat telt is je nummer op je pasje, of je online profiel op MijnKNLTB. Jouw nummer vertelt jouw tennisverhaal.
Er is geen sport, die zo strak op rangen en standen is ingericht, als het tennis. Er is ook geen sport waar dat zo geaccepteerd en gewaardeerd wordt. Wedstrijden spelen op het eigen niveau is wat elke sporter wil. Zeker in het tennis, waar de een tegen een en de twee tegen twee niveauverschillen feilloos blootlegt.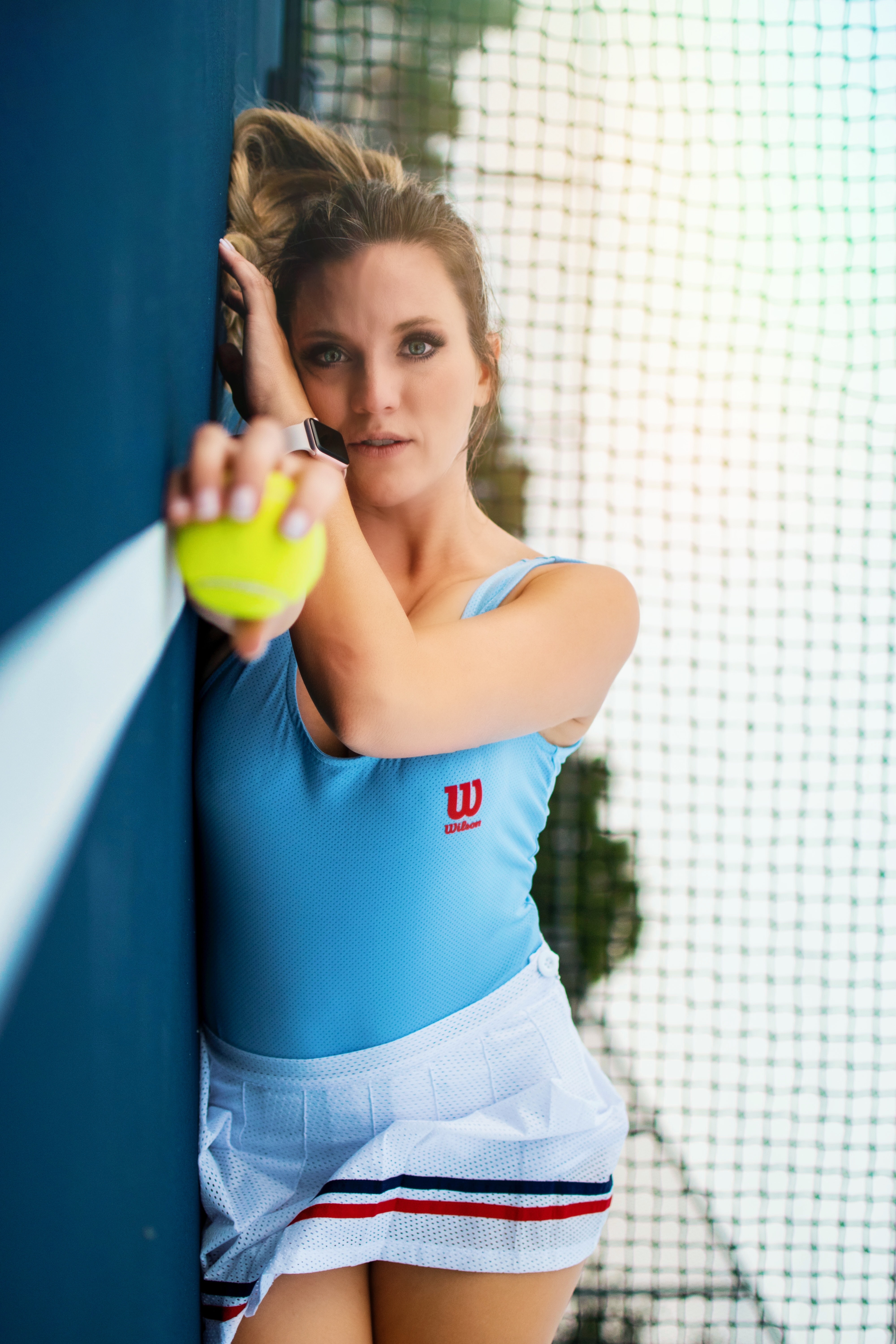 De speelsterkte zelf is als het omgekeerde rapportcijfer, van één tot negen, waar alleen de tien ontbreekt. De 1'tjes willen tegen de 1'tjes spelen. De 9'tjes tegen de 9'tjes. Ben je speelsterkte 1, dan ben je een prof of semi-prof en de blitskikker van de tennisclub. Ben je een negen, dan begin je net met tennis. De 8'tjes zijn de Jan Modaal van het tennis. Want hoe blind tennisfans zich ook kapot kunnen staren op de topspelers en de betere speelsterktes, minimaal tachtig procent van de meer dan een half miljoen tennissers in Nederland zijn niveau 8 of 9.
Dus waar hebben we het eigenlijk over?
We hebben het erover omdat het leuk is om over na te denken, om een beetje over te filosoferen. De verschillende nummers zijn vaak archetypes.
Het 3'tje is op de gemiddelde tennisclub vaak de beste speler. Het oude 'B1' blijft een statussymbool en is een speelsterkte die lekker bekt op het feestje of tijdens de competitieschotel. De 7 is tijdens een conversatie noch vlees noch vis. Zeven betekent dat je beter bent dan een 8, dat je de bal vaker dan tien keer over het net terug kan slaan.
Deze verdeling in speelsterktes en vaardigheden vinden tennissers heerlijk en heeft zijn rol. De 3'tjes mogen tijdens de competitie en de toernooien op de centrecourts van de clubs spelen, op baan 1. Met nieuwe ballen, veel theater en gekreun.
Het 8'tje schaamt zich per definitie voor het eigen spel en vindt het eigenlijk lekker om op een open toernooi in de gemengd dubbel 8, met een setje ballen waar de hond nog zijn neus voor zou ophalen, naar baan 13 te worden geleid, om daar drie uur lang lobs over de netspeler proberen te slaan.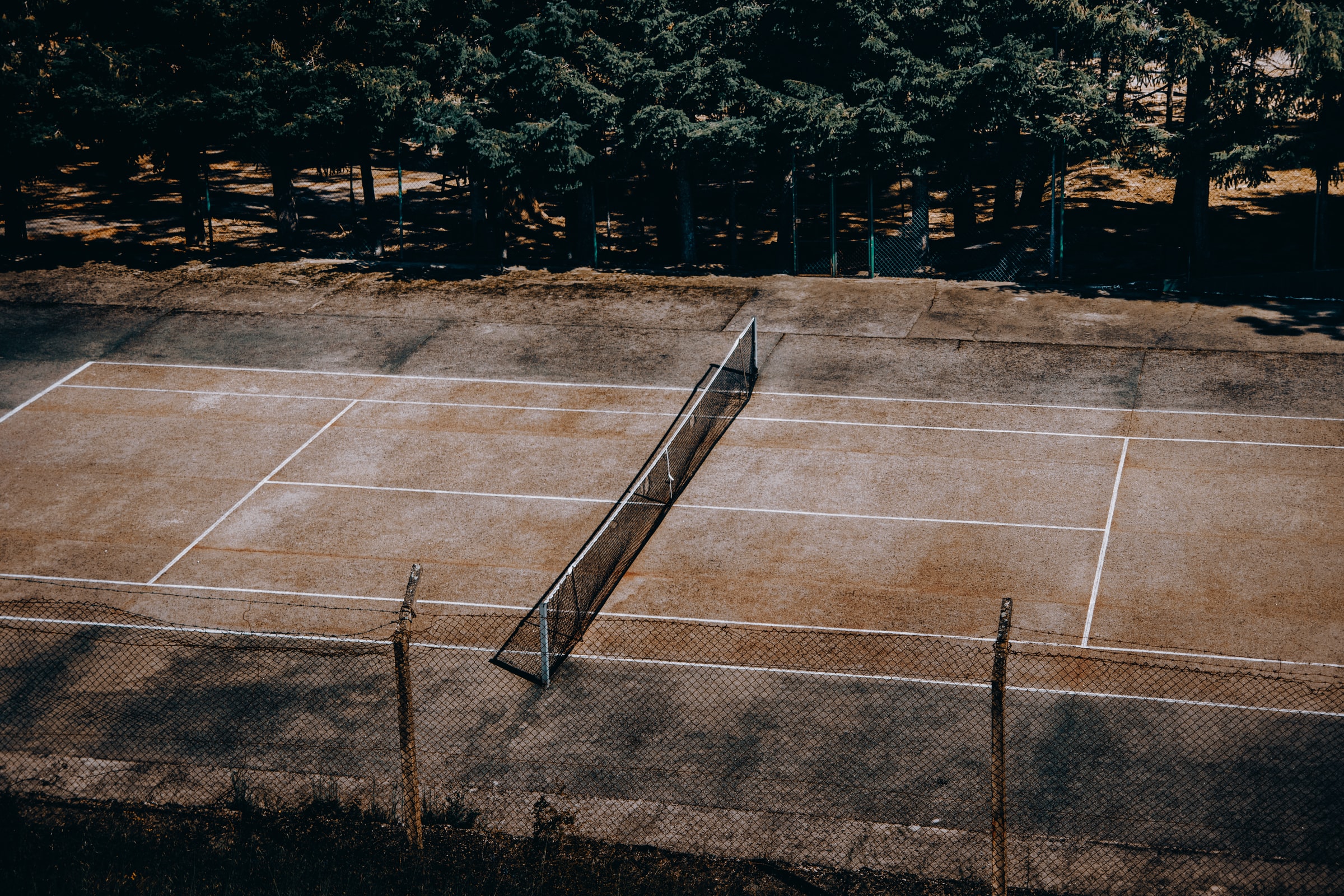 De echt hoge speelsterktes pochten meestal niet over hun speelsterktes. De 1'tjes, 2'tjes en 3'tjes zijn het gewend om geadoreerd te worden en weten dat hun lage nummer de kans op gewilde slaapplaatsen op zondagavond verhoogt.
De 8'tjes en 9'tjes verontschuldigen zich steevast als ze over hun tennis praten. Zoals zoveel tennissers zich snel lijken te schamen en indekken voor hun eigen capaciteiten. 'Ik speel niet fanatiek', verontschuldigen ze zich. Dit zijn vaak de tennissers die eerder hun eigen vaardigheden downgraden, zichzelf indekken, dan dat ze onterecht pochen.
De speelsterktes die het hards liegen over hun kunnen zijn de middencategorie-spelers. De 4'tjes tot en met de 7'tjes van de club. De competitiespelers die geobsedeerd zijn door hun rating.
Hun eigen speelsterkte dikken ze een beetje aan of overdrijven ze, zoals eerder aangegeven. Het standaard praatje is: ' Op mijn pasje ben ik een vijf.'
Gevolgd door een 'Maar.'
Er zijn duizenden redenen waarom die eeuwige 5 nooit van z'n leven een 4 zal worden, hoewel hij of zij er zelf nog in gelooft.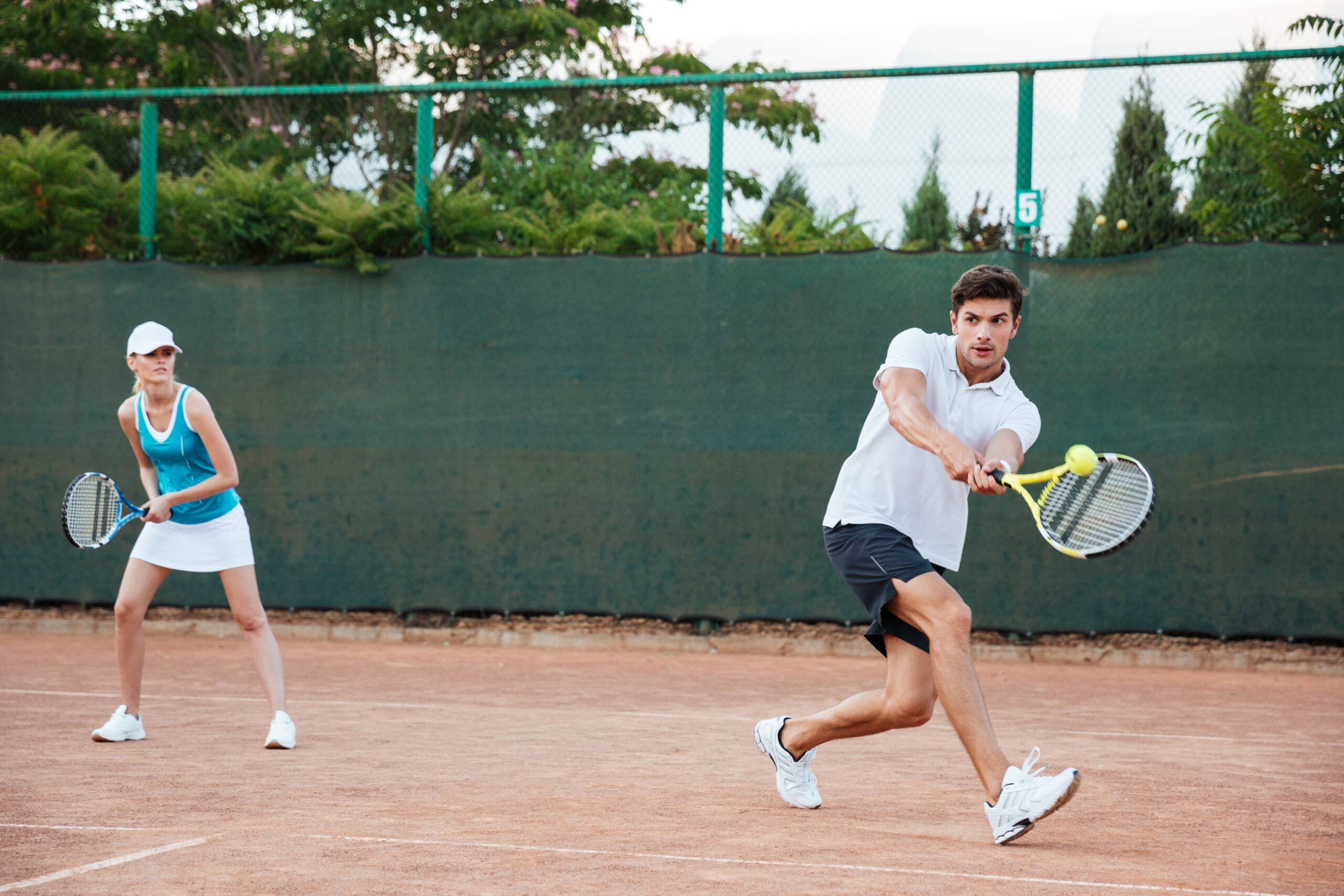 Die duizend redenen kunnen de volgende zijn, in willekeurige volgorde: blessures, kwetsbare en matige backhand, vroeger te weinig tennisles gehad, te vroeg gestopt toen ze gingen studeren, te lang met het verkeerde racket gespeeld, een echtscheiding die erin hakte, al een tijdje niet zo lekker in hun vel, te veel op smashcourt gespeeld, dubbelpartner is een vriend, sociaal geweldig, maar kan niet heel goed tennissen, erg lang een slechte tennistrainer gehad.
En dan volgt nog het Excuus Der Excuses, voor de tegenvallende speelsterkte: 'Tegen betere speelsterkte speel ik altijd heerlijk. Die slaan ook lekker door, maar als ik tegen iemand van mijn eigen speelsterkte speel, die niet zo dóórslaan, dan daar is niet tegen te tennissen.'
Zo vergevingsgezind en kritiekloos we soms naar onze eigen speelsterkte kijken, zo genadeloos en scherp kijken we naar anderen op het tennispark. Dat is ook een leuke hobby. De speelsterkte van iemand die je ziet spelen inschatten. 'Dat is zeker een 3'tje, of anders een goede 4. Dat is denk ik een zesje, omdat zij choket in wedstrijden. Maar ze heeft de slagen van een 5'je. Ah, dat is een 2'tje denk ik, of een hele goede 3. Een soort tweeëneenhalf, die moet vroeger nog internationaal hebben gespeeld. 
Eigenlijk zou het hele speelsterktesysteem van tennis 1 op 1 naar andere sporten kan worden gekopieerd. 'Ik ben in poolen wel echt een zeventje. In skiën ben ik wel weer echt een drietje.'
Of eigenlijk naar de hele maatschappij. 'In multitasken is hij echt een vijfje, in luisteren een 9'tje maar in presentaties geven is hij echt wel een 2.'
Mijn naam is Sander Collewijn, maar dat boeit niet. Want ik zit op tennis. Ik ben nu 4 in de single en 4 in de dubbel. Ik stond jarenlang 3/3 op mijn pasje. Maar.